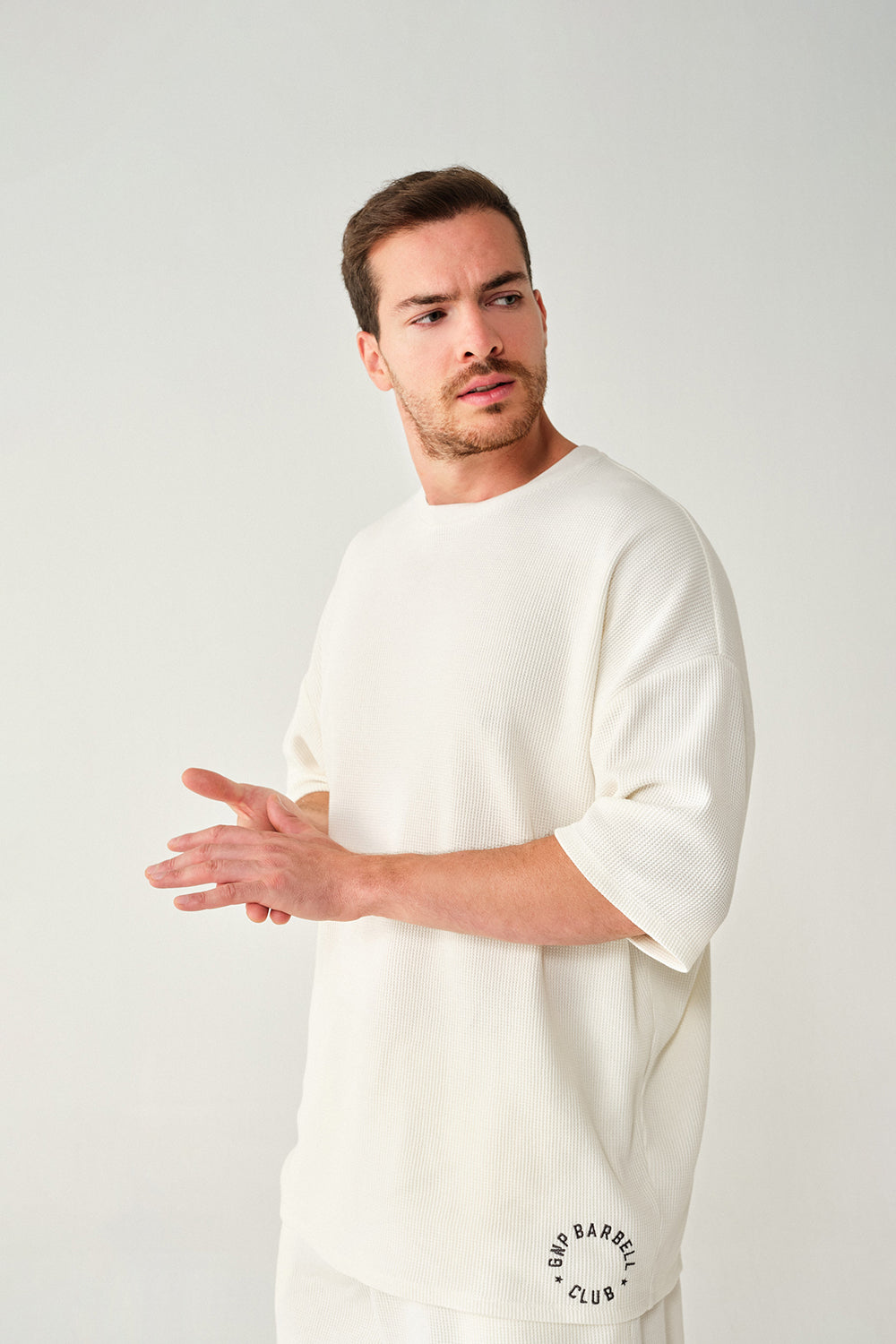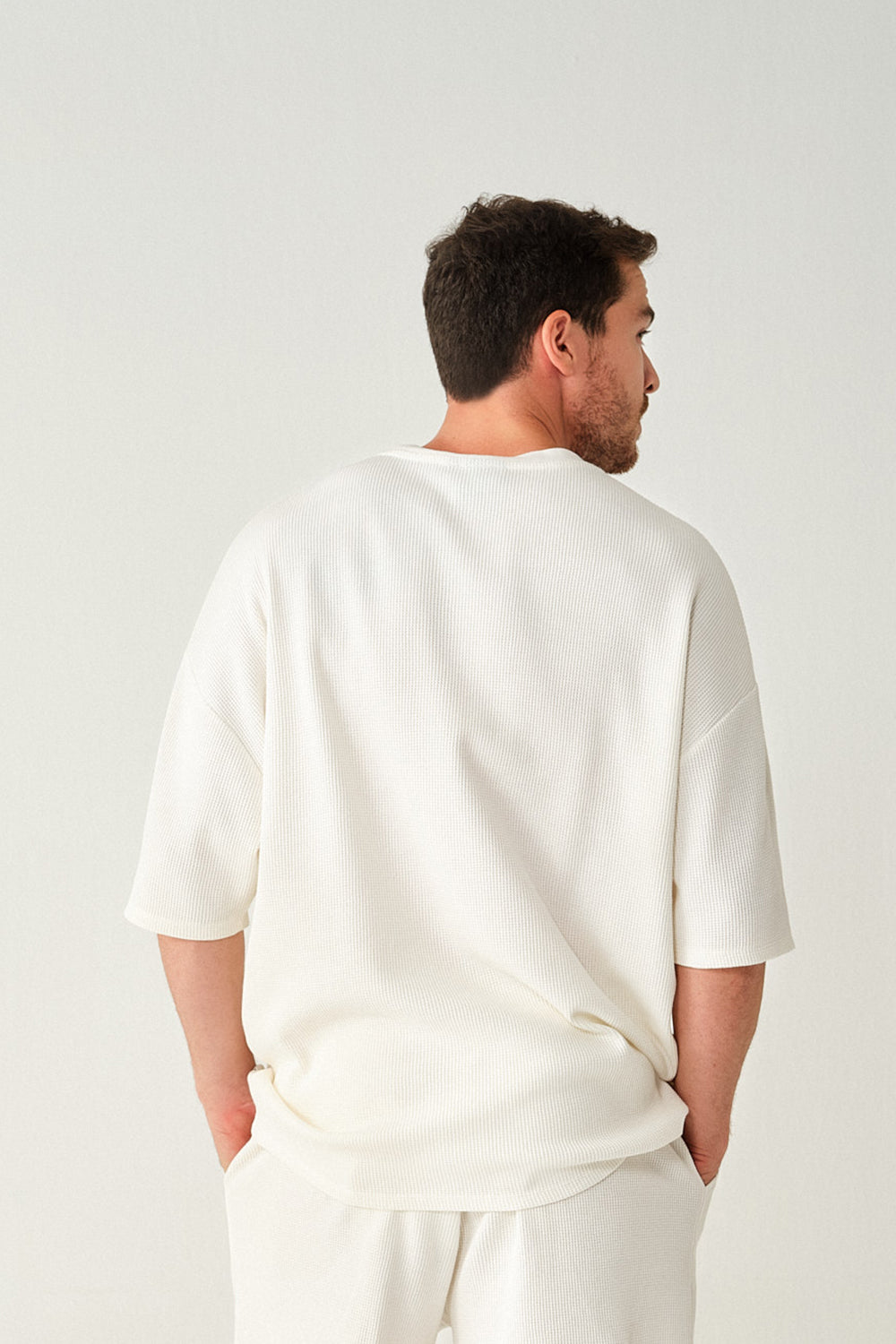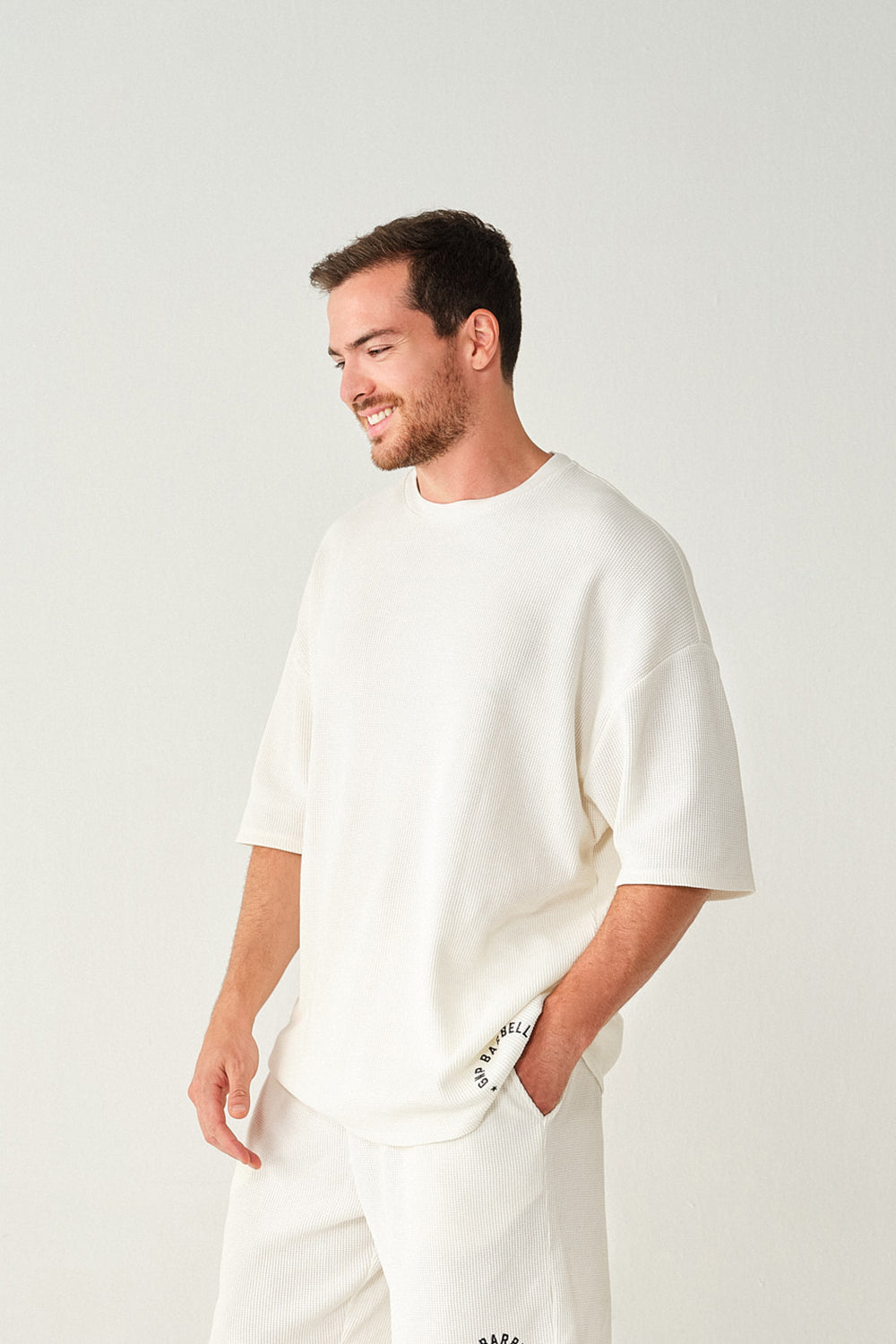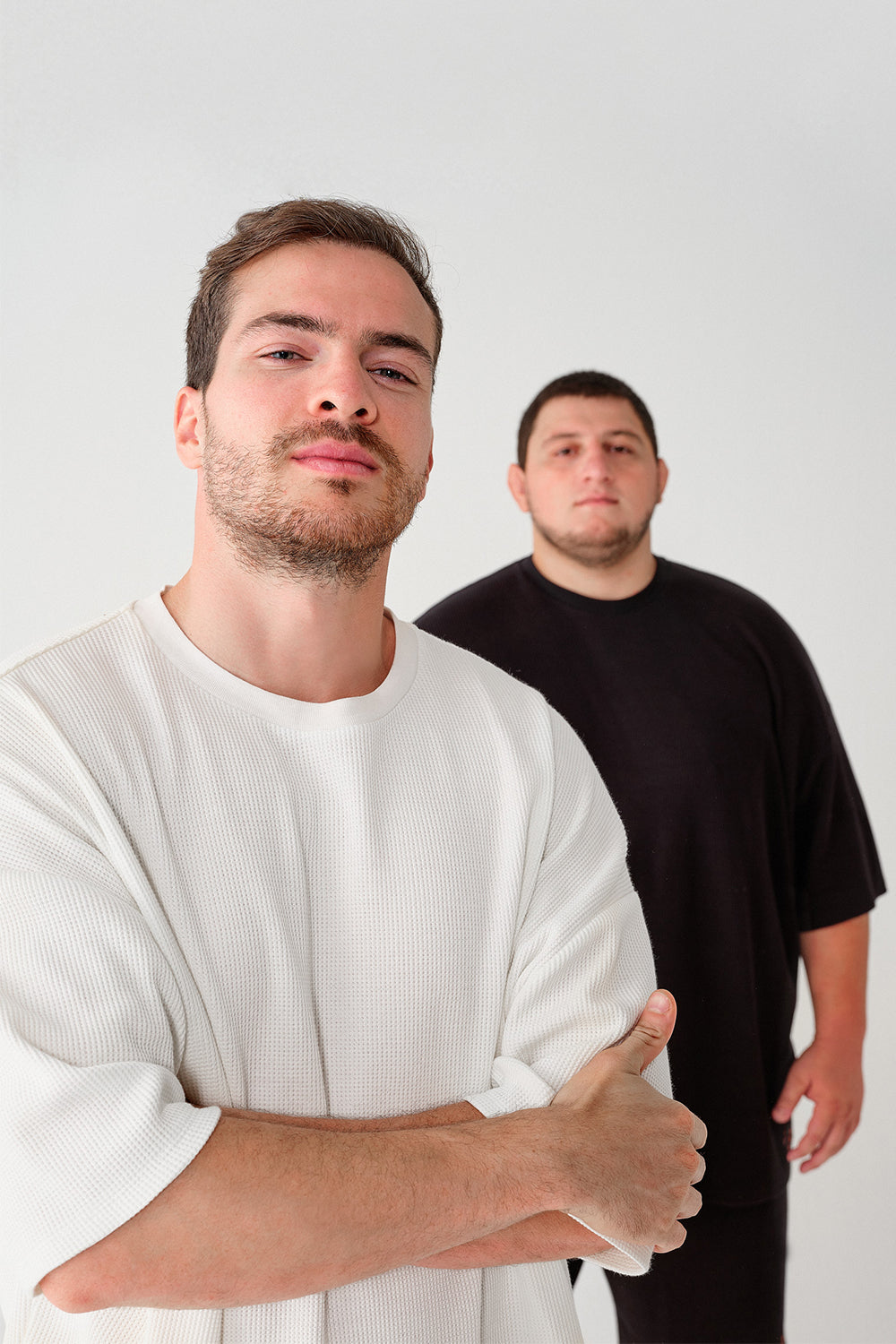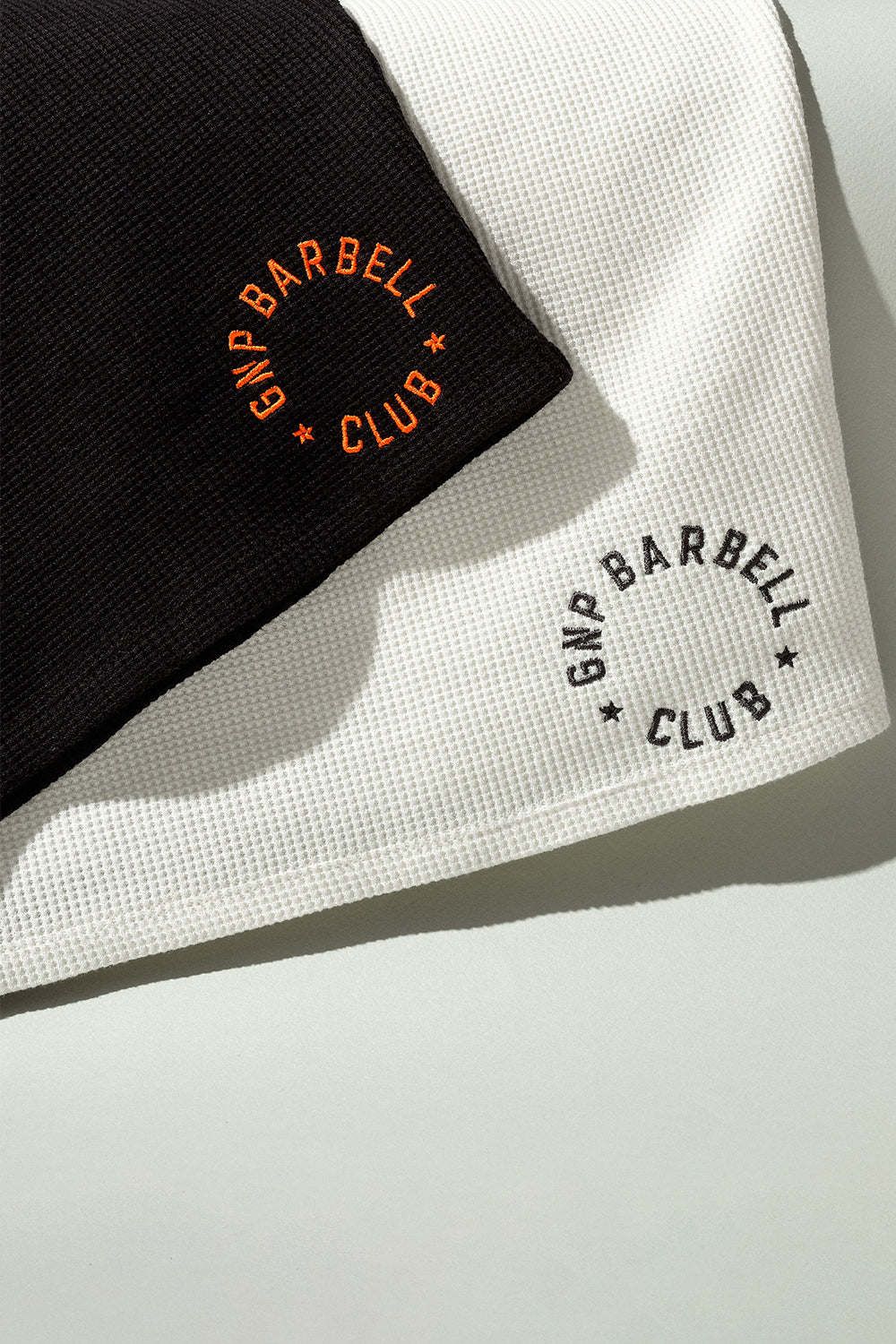 GNP Barbell Club Beyaz Waffle T-shirt
SKU: 8683930001693
Haftaiçi 15:00'e kadar verilen siparişler aynı gün kargoda!
Model description:  100% cotton waffle embroidered t-shirt

Color: White

Product Size: M
Mannequin Information in the Image:
Size: M

Boy: 1.84 cm

Bust: 98 cm

Basin: 95 cm
How should I wash?
It should be washed at 30 degrees with similar colors and inside out. To avoid damage to the print, iron it on the reverse side and do not tumble dry it.
Kargo ve Teslimat
Ücretsiz Kargo
Tüm siparişleriniz Yurtiçi Kargo ile ücretsiz gönderilir. Siparişleriniz kayıtlı teslimat adresinize kargo ile 1 ila 5 iş günü içerisinde gönderilecektir. Siparişinizi vermeden önce teslimat adresinizi lütfen kontrol ediniz. Siparişiniz teslim edildiğinde, kargo yetkilisi eşliğinde paketinizi açıp kontrol edebilirsiniz.
Ücretsiz İade Kargosu
Satın aldığınız ürün veya ürünleri iade etmek istiyorsanız veya değiştirmek istiyorsanız, 14 gün içerisinde Yurtiçi Kargo ile ücretsiz gönderebilirsiniz. Müşteri İade Kodu: 372628843 Bu kod ile iade ürünlerinizi Yurtiçi Kargo'ya bildirerek iadelerinizi ücretsiz kargo ile gerçekleştirebilirsiniz.
İade Adresi
Oruç Reis Mah. Mahmutpaşa Cad. No:3 Avek Plaza Kat:4 Esenler/Istanbul 34235 Turkiye

Destek için info@gnpistanbul.com adresine e-posta gönderebilirsiniz veya 0 212 438 22 81 numaralı telefonu arayarak ya da 0533 130 13 42 Whatsapp Destek Hattı'mız aracılığıyla bize ulaşabilirsiniz.